#Our goals
Our goal is to provide fair and transparent information about network performance and connectivity all over the world. We want to bring the information to people who looking for most suitable datacenter to place their online projects.
#Rank
Multiple data center speed rankings
Gosys Service brings you the ranking of the world's data centers. Speed measurement takes place on a daily basis and the results are divided into regional, continental and world level.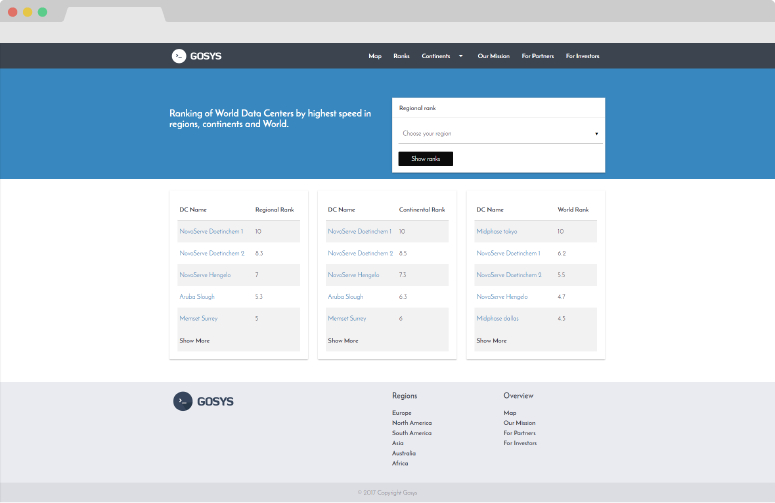 #Map
Find the best Data Center for your next project
Explore our map with more than 0 datacenter locations.
Launch map Numbers
Currently we have 0 agents
In more than 30 countries
News
What is infrastructure as code? A big step up from server scripting
March 7, 2019, 12:00 pm

If you have ever had to provision and configure a server, you know the pain it can bring. Take the process of configuring hardware connections, the software stack, and their interdependencies, and then multiply that across however many servers you are dep
What is a data lake? Flexible big data management explained
September 24, 2018, 12:00 pm

If you are tuned in to the latest technology concepts around big data, you've likely heard the term "data lake." The image conjures up a large reservoir of water—and that's what a data lake is, in concept: a reservoir. Only it's for data. Data lake define